Model #1050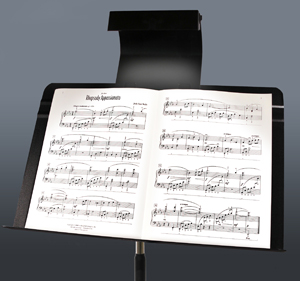 New MANHASSET Music LED Lamp
The MANHASSET LED Music Stand Lamp is unparalleled with respect to the features it offers. The case is made of durable black ABS plastic, and it has ample clearance of even the taller scores of music. This multi-LED Lamp provides glare-free, full-width, audience-shielded illumination, and offers the ultimate in attractive design and simplicity. The lamp head is able to be pivoted to vary the position of the LED light bar for optimum light coverage. It is rechargable battery operated and delivers a uniform level of light for approximately 6 hours on a charge (charger included). For periods of use over 6 hours, the LED Lamp can be powered with the charging cord without harming the rechargable battery pack. For those in other countries, ask your store/dealer about this LED Lamp with chargers designed for your voltage and plug configuration. One (1) year warranty.
Please note that rechargeble battery packs typically last for 1-2 years.
For replacement battery packs, please visit http://shop.manhasset-specialty.com/c/parts_lamp-parts.